For a fulfilled & happy life abroad with your loved ones
The Happy Abroad Summit 2021 as a free online event happened from April 12 to 23, 2021.
But good news! You can still catch all the conversations now in the Happy Abroad Club!
If you are curious to know more about this year's speakers and their topics – just keep on scrolling and find out all about it.
Day 1: Navigate an international & intercultural life
When moving abroad, everything seems like an adventure at first. But then reality hits, and we realise that this is not the same as a vacation. How do we feel welcome, at home and happy in this new environment, when faced with so many unfamiliar habits and patterns? Maybe we don't even speak the local language? The amazing contributors on day 1 share their knowledge and tools on how to make the international & intercultural  lifestyle a success for everyone involved.
Lyndsay Jensen - How to create a soft landing in your new country & get settled
Wife, Mother & Entrepreneur
Lyndsay is a TCK, who moved from the UK to South Africa at the age of 9 months. Her formative years were characterised by a very international surrounding. So maybe it is no surprise that she found a husband from a different country later in life.
She now lives in Denmark with her Danish husband and their 2 sons. Some of the challenges with this move took her by surprise, and 3 years ago she founded the only expat publication in Denmark that covers the entire country. Lyndsay's background in publishing did its part in that initiative probably. Her vision is to not only inform, but to create a community around it.
But hear for yourself. She also gives super valuable tips on how to create a softer landing in a new environment and get settled.
Intercultural Communication Trainer
Martina is an Intercultural Communication Trainer and in our conversation we talk about the importance of mindset, expectations and preparations on how you experience your life abroad. She provides valuable insights and practical tips on how to get a head start when moving abroad, and also how to get back on track if things have gone South.
Martina's company CasaLinguae offers language classes in more than 20 languages, and with Cross.Cultural.Communication she offers Intercultural Communication Training.
Find out more about Martina's work:
Christina Kapaun & Wiebke Homborg
Founders of the Group Coaching Program ARRIVING
Wiebke Homborg and Christina Kapaun are experienced Intercultural Trainers with extensive knowledge about culture shock. Together they founded the Group Coaching Program ARRIVING, which focuses specifically on the reverse culture shock. A factor that is often overlooked and underestimated within the context of expatriations.
In our conversation we talked about perspectives on culture shock in general, and then specifically also the culture shock when returning "back home".
Find out more about Christina:
Find out more about Wiebke:
Group Coaching program ARRIVING:
Day 2: Strengthen your happiness skills
Happiness doesn't magically come to some, and not to others. It is a choice and requires certain skills. Global experts are sharing their expertise on which skills are required and how to nurture them.
Resilience is key to success and life satisfaction. To happiness. If we want to create the life we dream of, on our own terms, we cannot do that without resilience. Without the capacity to bounce back quickly after setbacks.
In this talk Franziska presents a broader perspective on resilience and some specific skills and mindset shifts that will help you build your resilience.
Find out more about Franziska:
Self-Love Coach & Boudoir Photographer
Natalia and I talked about what moving abroad can do to how you see yourself. It can make you feel uprooted, lost and confused – and this is quite a normal reaction. So if you're feeling this, your are not alone!
It also is a unique opportunity to become and be who you really want to be, aligned with your deeply rooted values. If you take the time to look inside and really connect with yourself.
Hear Natalia's experience & journey, and the tips she has for you!
Happiness is a choice. And Talu helps her clients to CHOOSE HAPPINESS. By showing them tools & knowledge that help them choose.
In our conversation she guides us through a 3-step model to influence your perception and action – and also presents a few other tips that can make you happier quite fast.
Simple. Not necessarily easy. And investing the work it takes in your own happiness is definitely worth it.
Find out more about Talu:
Blog articles that are mentioned towards the end of the conversation
Do you want to watch all these conversations?
Join the Happy Abroad Club, a global community of amazing expats, lovepats and intercultural families, to get:
Access to all conversations of the Happy Abroad Summit 2020 & 2021 –
34 conversations with the contribution of 36 global experts!


Fresh monthly content & self-coaching tools to boost your happiness abroad


24/7 access to a global community of like-minded people –
YOUR PLACE to feel seen, heard & understood
…AND SO MUCH MORE!
Day 3: Discover your life purpose & grow your career
Losing sight of your personal and professional ambitions in life, is a big challenge in international moves. Especially if your motivation for moving is love. Hear which tips & tools experts in this field have to share on how to get back on track and regain a sense of identity, purpose and goals.
Clarity Coach & Creator of Move Forward
Diana has been living in Denmark for the past 11,5 years. Despite her intercultural background and international experience, she found it hard to settle as an adult – including a job/career she really wanted – in this new country.
Her first business was born out of the need to do something useful that she found fun. Baking cakes (and selling them) started more as a hobby, but grew into a business. Which is when she decided to also get a business education and become a "real business person".
At this point, she has founded several successful businesses, and she mentors business starters and entrepreneurial minds to become the CEO of their life. One way she does this is through her program Move Forward. Hear more about her story, the learnings she had through experiencing challenges and hardship, and the priceless advice she gives you on your way.
Jannie Skov-Hansen & Paul Vanderbroeck
Authors of The International Career Couple Handbook
Paul Vanderbroeck and Jannie Aasted Skov-Hansen both have a background of combined personal & professional experience. They both are one half of an international career couple, and in addition they also handled the challenges of globally mobile careers in their role of HR professionals.
With HERE WE ARE – The International Career Couple Handbook, Paul and Jannie have derived what makes couples successful and sustainable in the long term. Learn how to apply organisational methods and facilitate meaningful conversations with your partner to construct a map of the future.
The International Career Couple Handbook & Worksheets:
Women's Magnificence Coach
Jyoti Sharma is a Women's Magnificence Coach, who helps women embrace their magnificence and step into their full potential. Before she found that purpose, she felt stuck in a busy HR corporate career, while also managing a family. All perfect and wonderful on the outside, she felt this nagging feeling of unfulfilment and something missing.
That's when she started her journey of exploration. In our conversation she shared what it took for her to create a life that is more fulfilling, purpose-driven and authentic to who she really is.
Day 4: Build deeply connected & intimate relationships
Happy and thriving relationships can be a challenge to begin with. Add the turmoil and chaos that comes with moving internationally, and maybe even adding several cultures into most of the relationships in your life – and the challenges multiply. What many of us experience is losing a sense of belonging.
Day 4 is all about how to create and maintain the relationships in your life that you truly desire and that make you feel that you belong.
Blogger & Founder of My Foreign Half
Ophélie Bocca is in an intercultural relationship, and through that experience she noticed some challenges that she didn't find solutions to. One of them was the lack of community and a forum where she could find mutual understanding. So she created it with My Foreign Half.
Through My Foreign Half she blogs about several aspects of intercultural relationships: she interviews other couples, invites guest experts and compiles knowledge into blog posts herself. In our conversation she shared openly about her own experience, about some of the couples she has interviewed already, and presents a model that can help us thrive in intercultural relationships.
Social Network Researcher & Mapper
Julia is a Social Network Researcher, and helps her clients map their network to identify where they can start – and subsequently build the network with a specific purpose. So the result of that will not only be an overview, but also an action plan on how to move forward and create the connections that light you up.
Networking, connections and belonging are super important, as they are some of our basic needs. It gives us safety around where we stand and who we are in life. In our conversation we cover all of this and more.
Self-Leadership & Communication Coach
Külli is Estonian and moved to Scotland because of love many years ago. Her experience after first arriving was a very lonely one. When transitioning into motherhood, she felt confused by the different advices she received biased by cultural norms – and still very lonely. It is an experience many of us expat women have.
After 3 children she broke up with her husband, and realised that much of the struggles she constantly had been fighting originated from her own patterns when it comes to relationships. Not only that current one, but all her life.
Hear her story – and how she identified and resolved those patterns, so that she today can thrive in her relationships. And you can too! Be inspired and grow.
Find out more about Külli:
Do you want to watch all these conversations?
Join the Happy Abroad Club, a global community of amazing expats, lovepats and intercultural families, to get:
Access to all conversations of the Happy Abroad Summit 2020 & 2021 –
34 conversations with the contribution of 36 global experts!


Fresh monthly content & self-coaching tools to boost your happiness abroad


24/7 access to a global community of like-minded people –
YOUR PLACE to feel seen, heard & understood
…AND SO MUCH MORE!
Day 5: Create a thriving family life
There are so many things to consider when building an intercultural, multilingual, diverse family life. How do you help children at different ages through change? How can you support them in embracing different languages and cultures? Listen in on day 5 for essential tips on these topics.
DEI & Family Language Consultant
Flor has a passion for her native language Spanish, which brought her to create Little Nómadas, a platfrom for cross-cultural individuals and families. Her service goes much deeper than only language classes though. Together with her clients she uncovers (emotional) blockages towards learning languages, and supports them to create a sense of belonging and identity in their new home.
And this is also what our conversation is all about: the emotional aspects & impact on language learning and how to handle (and ideally dissolve) those barriers in children and teenagers.
Are you raising a multilingual family? This conversation is a must!
Cross-Cultural Consultant & TCK/CCK Advocate
Tanya Crossman is a cross-cultural consultant passionate about providing support to international schools and other organisations serving cross-cultural populations. She is a leading expert in the field of modern Third Culture Kids and issues facing cross-cultural families.
She also is the author of Misunderstood: The Impact of Growing Up Overseas in the 21st Century, a book which opens a window on the experience of an international childhood in the internet age.
In our conversation we talked about the 3 most common challenges for Cross-Cultural Kids and how to handle them. Even if you don't have kids but live abroad – this conversation is definitely worth a listen, and you will take many tips for yourself and your intercultural life.
Find out more about Tanya:
Tanya's book – Misunderstood: the impact of growing up overseas in the 21st century:
Buy on Amazon
*
Books & resources we talked about in the conversation:
Marloes Huijsmans & Lonneke van den Elshout
Founders of Me and My Big Move
There is quite a bit connecting Marloes & Lonneke. They are cousins, they have been working together in several contexts in their home country the Netherlands, and as life happens – they moved abroad at approximately the same time. Just in very different directions: to Taipei and Seattle.
Despite the different locations, many of the challenges were the same. And this is how Me and My Big Move was born. A book with simple & fun exercises to reflect with children about home, moving, transitioning, settling a new place, the emotions around all of this, etc.
Hear more about their amazing project, get to know some of the specific exercises – and try one first-hand right during this conversation!
Find out more about Me and My Big Move:
With the code PROMO5, you receive 5% discount at checkout on everything in the shop.
Parent Coach – Con Cariño
When we become parents in a country and culture that is different than our own, we are bombarded with good advice that might be very contradictory to what we know from home. At the same time, there might also be well-meaning advice from family at home. It can be super confusing.
Denise is a Parent Coach and empowers parents to step into the leadership role that parenting also is. As parents, it is 100% up to us to decide how we want to raise our children – at least in that time that they are at our home.
In our conversation, she gives some tips on how to do that. And what we need to have clarity around in order to really become the parents WE want to be. Not the parent that our environment expects us to be.
Day 6: Establish healthy feel-good habits
What to do if you are just too overwhelmed by everything that is going on, and it is hard to even get through the day?
Experts share their wisdom on how to optimize nutrition, exercise and mindset in order to experience more energy and motivation in daily life.
Master KonMari Consultant
Emi is a Master Certified KonMari Consultant, trained by Japanese organizing and decluttering guru, Marie Kondo. She's dedicated to helping people let go of both physical and mental clutter, so that they can make space for more joy and intention in their lives.
In our conversation, Emi shared her own story of organising and decluttering. We talked about the effect of clutter in the physical space, but also mentally and emotionally. And why Marie Kondo's book/method is called the "life-changing magic of tidying up".
And there are some practical tips too, on how to get started with creating more joy in your life instantly through small tweaks in your physical environment!
Author, Expat & Journaling Queen
Moving to Dubai with her husband, was the first time in Rachael's life where she didn't work – and it made her feel lost and lonely. So she looked into her "Personal Development toolbox" to find out what she could do. And she started journaling.
Journaling has since played a huge role in her life. It is how she solves her challenges, how she gets ideas, and even how she wrote a book.
We talked about why journaling is such a valuable habit, how to get started – and she even guides us through some practical steps. It definitely inspired me and gave me a few insights. You don't want to miss this!
Bring paper & pen for this session!
Holistic Empowerment Coach
Frauke has lived a very international life, and made it a point to embrace her new cultures fully. She comes from a health practitioner background and has later on added coaching to her toolbox. This is how she guides her clients wholeheartedly and holistically to experience more health and ease in their lives.
In this conversation we focus on how food can impact our mood. Where to start when we sense that our nutrition is not supporting our desired lifestyle and happiness. And what neurographics can do for you if you want to work with your emotions and other issues in your life.
Do you want to watch all these conversations?
Join the Happy Abroad Club, a global community of amazing expats, lovepats and intercultural families, to get:
Access to all conversations of the Happy Abroad Summit 2020 & 2021 –
34 conversations with the contribution of 36 global experts!


Fresh monthly content & self-coaching tools to boost your happiness abroad


24/7 access to a global community of like-minded people –
YOUR PLACE to feel seen, heard & understood
…AND SO MUCH MORE!
My name is Franziska and I am your host at the Happy Abroad Summit.
After 15+ years in an intercultural relationship and 12+ years of living abroad, I am very familiar with the joys and challenges that come with
living abroad
being in an intercultural relationship
having a circle of international friends
raising children in a country that is not your own
having a multilingual life
And one thing I know for sure: we cannot thrive if we feel alone in this adventure, and we do not have to!
Which is why I have gathered some of the leading global experts on different topics related to thriving in your life abroad. In the Happy Abroad Summit, they are going to share their wisdom with you.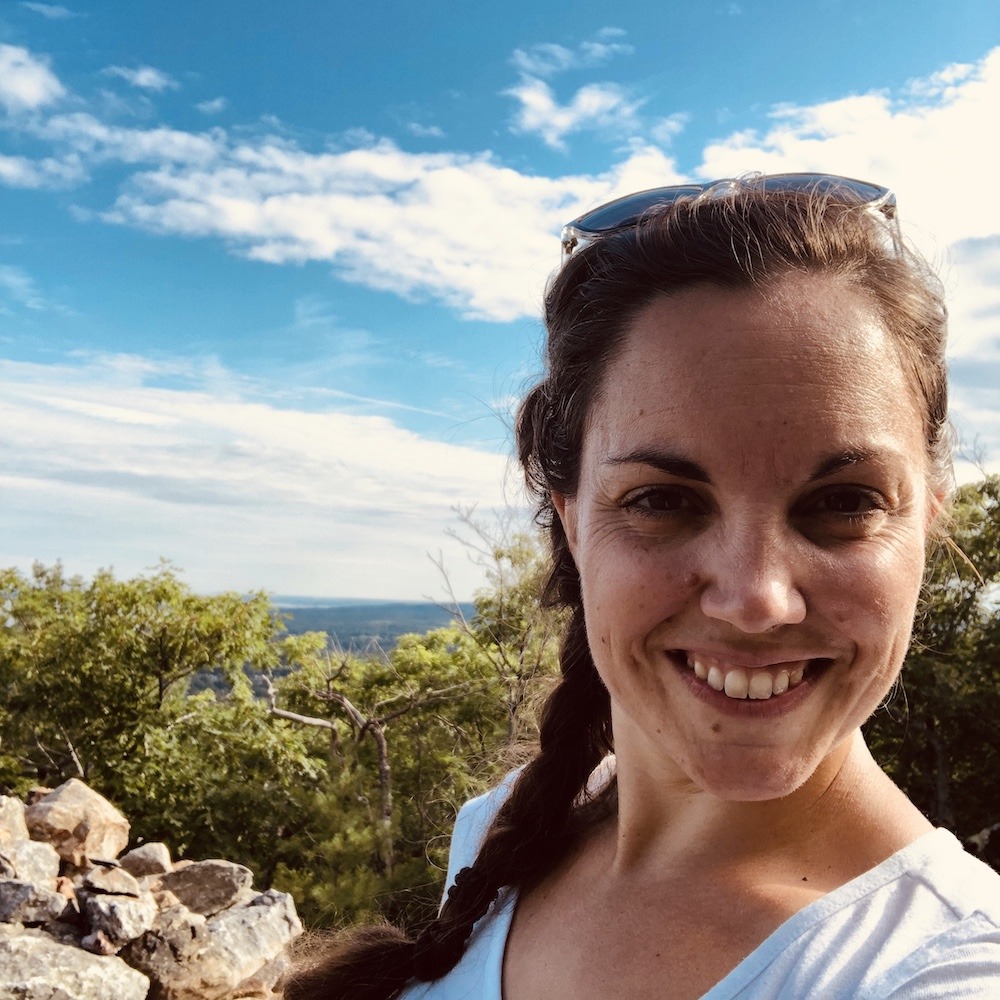 My mission is to bring more
FREEDOM, JOY, LOVE & HAPPINESS into your life abroad.
*All Amazon links on this page are affiliate links.